Pro Features Page
The Pro Features
Activate Pro subscription for accessing additional features and support the extension development.
How to activate
Mobile Sync
With the Mobile Sync you are able to synchronize your history items in just one click.
The mobile cloud provides a flawless connection between the extension and your smartphone.
An activated Pro subscription is needed to send and receive items in Clipboard History Pro extension. But sync between mobile applications is completely free.
Get Clipboard History mobile app: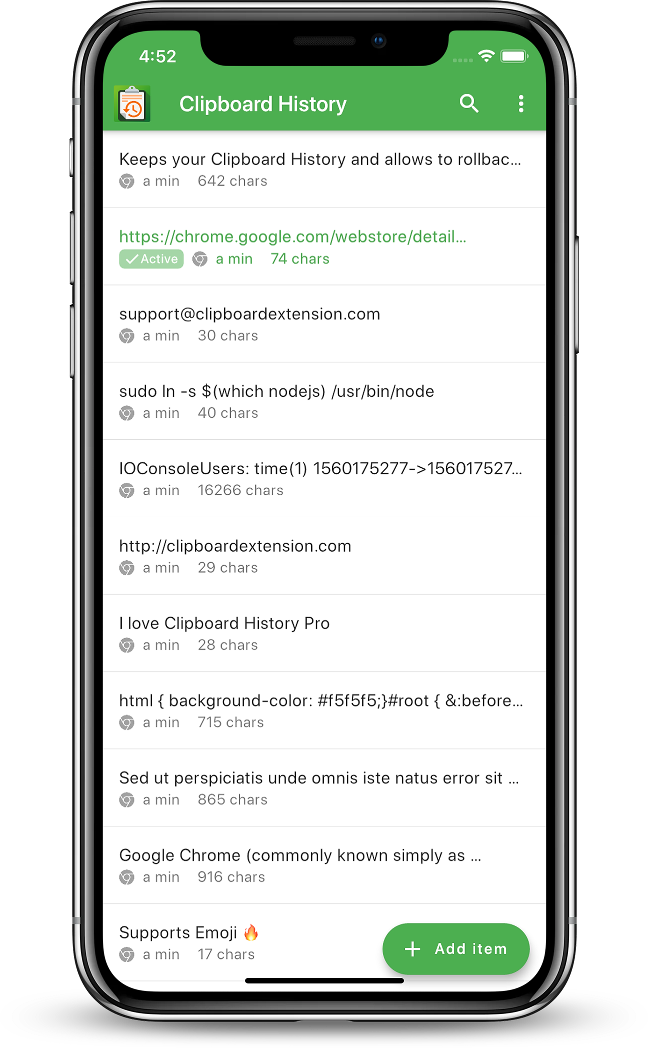 Short Text Expander
Create shortcuts for your frequent notes to save time while typing texts in the browser.
It automatically expands snippets into a full note every time you type that shortcut on web pages.
It is very easy to try, just click to edit a note item, and come up with a shortcut for the text.
Then open a website and use that shortcut in a text form to expand into a full text.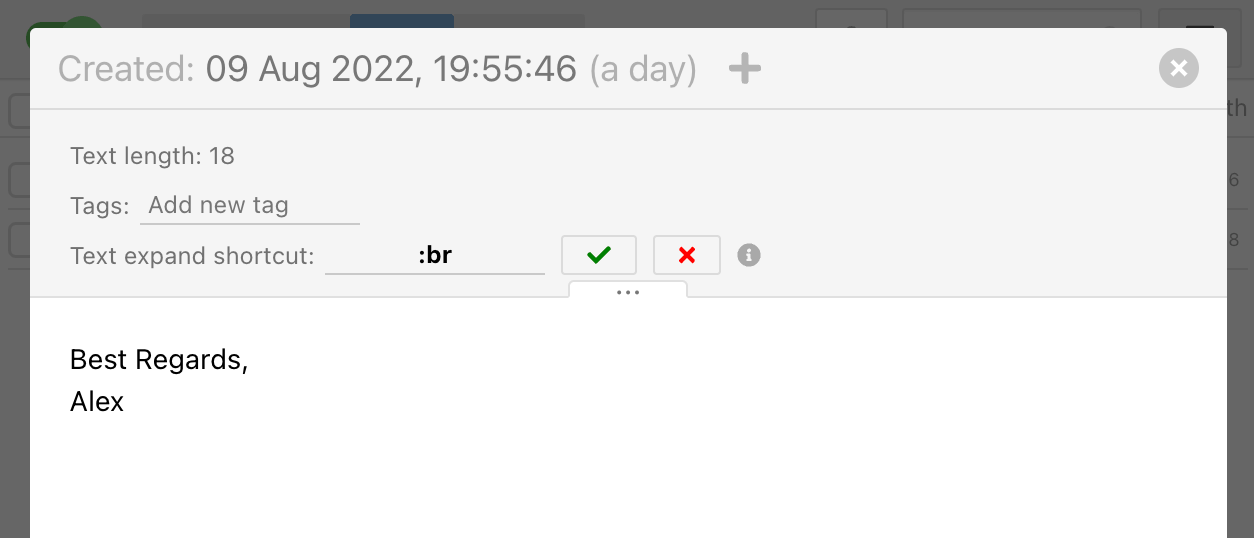 Floating Mode
The Floating Mode gives an ability to run Clipboard History extension in a separate from the browser window.
This can helpful if you work a lot with your clipboard or have more than one display.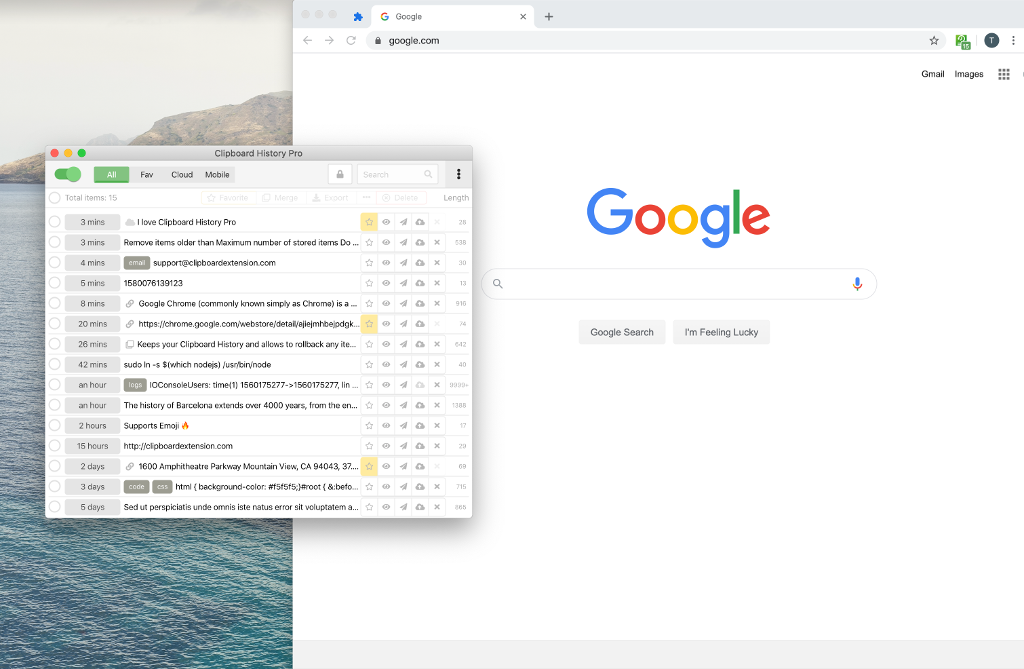 Password Lock
The next step for your data privacy.
The Lock feature allows you to set a password and restrict access to your clipboard history list and options page.
It can be enabled and configured on the Options page. There is a setting to lock the data immediately after popup closed or by a timer.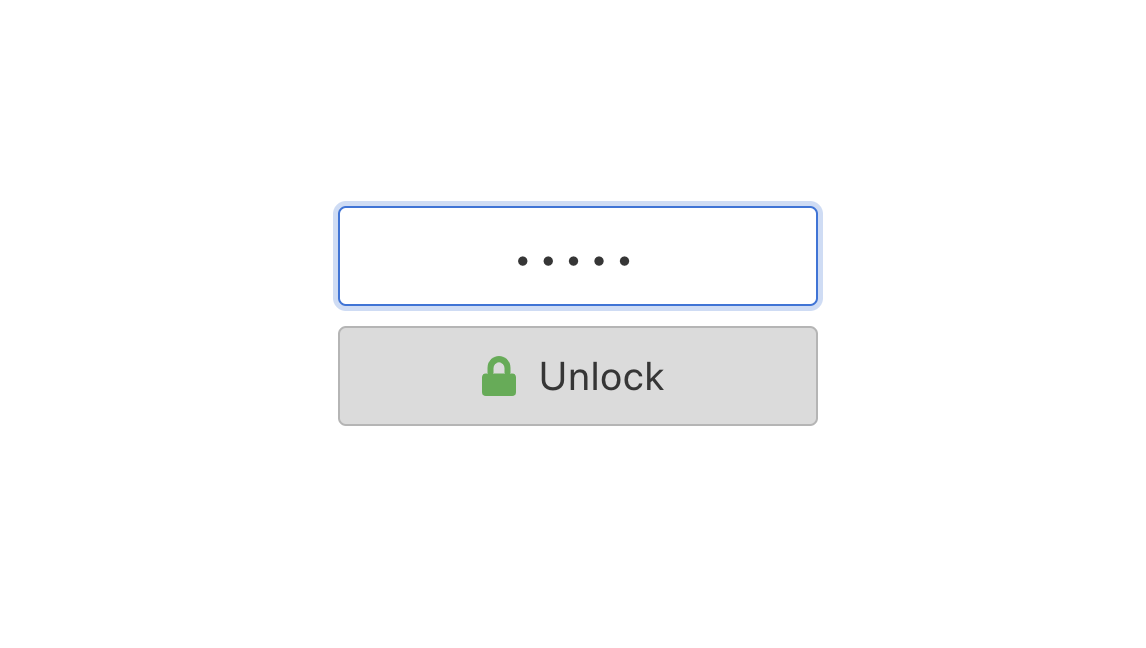 Clipboard Widget
The Clipboard Widget – is a big boost for your productivity. It give you access to your Clipboard history from any web page
With the Clipboard Widget you can perform multiple paste in a few clicks. Just choose an input field and click to "Paste" button.
How to run the widget
Using a keyboard shortcuts, that you can configure on the options page
From a web page context menu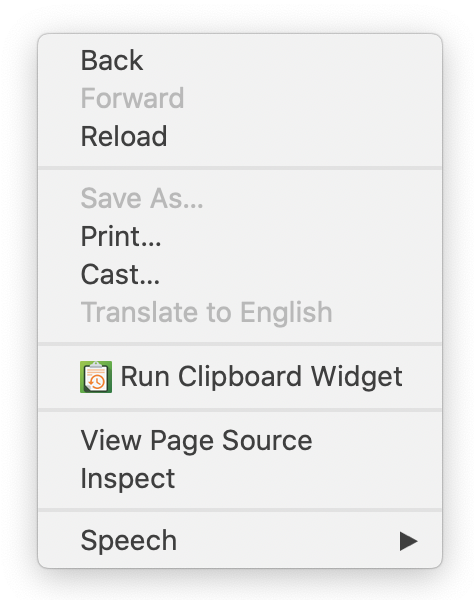 A button in the main extension menu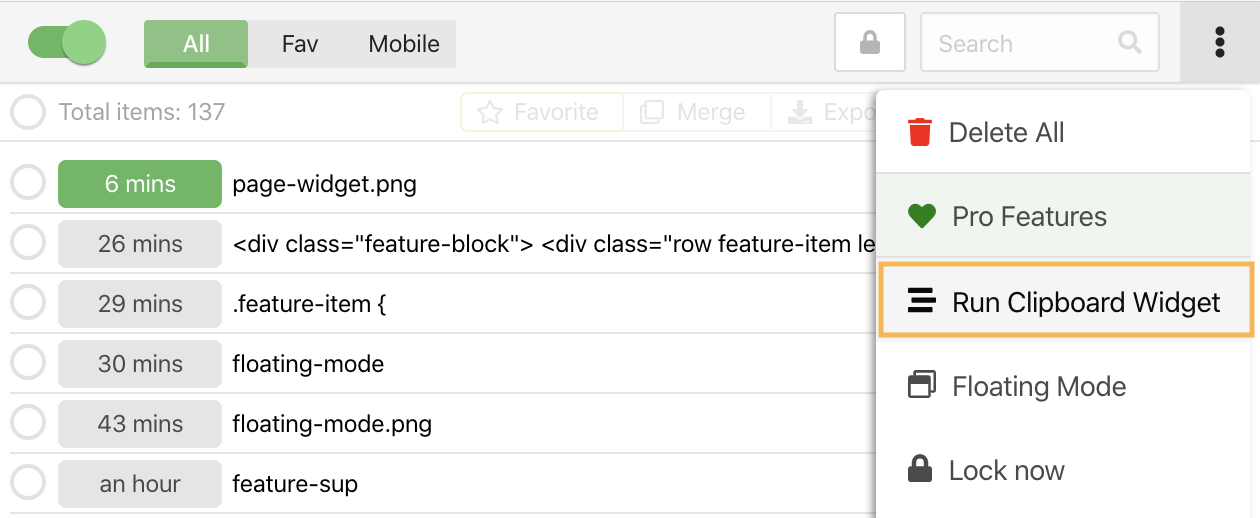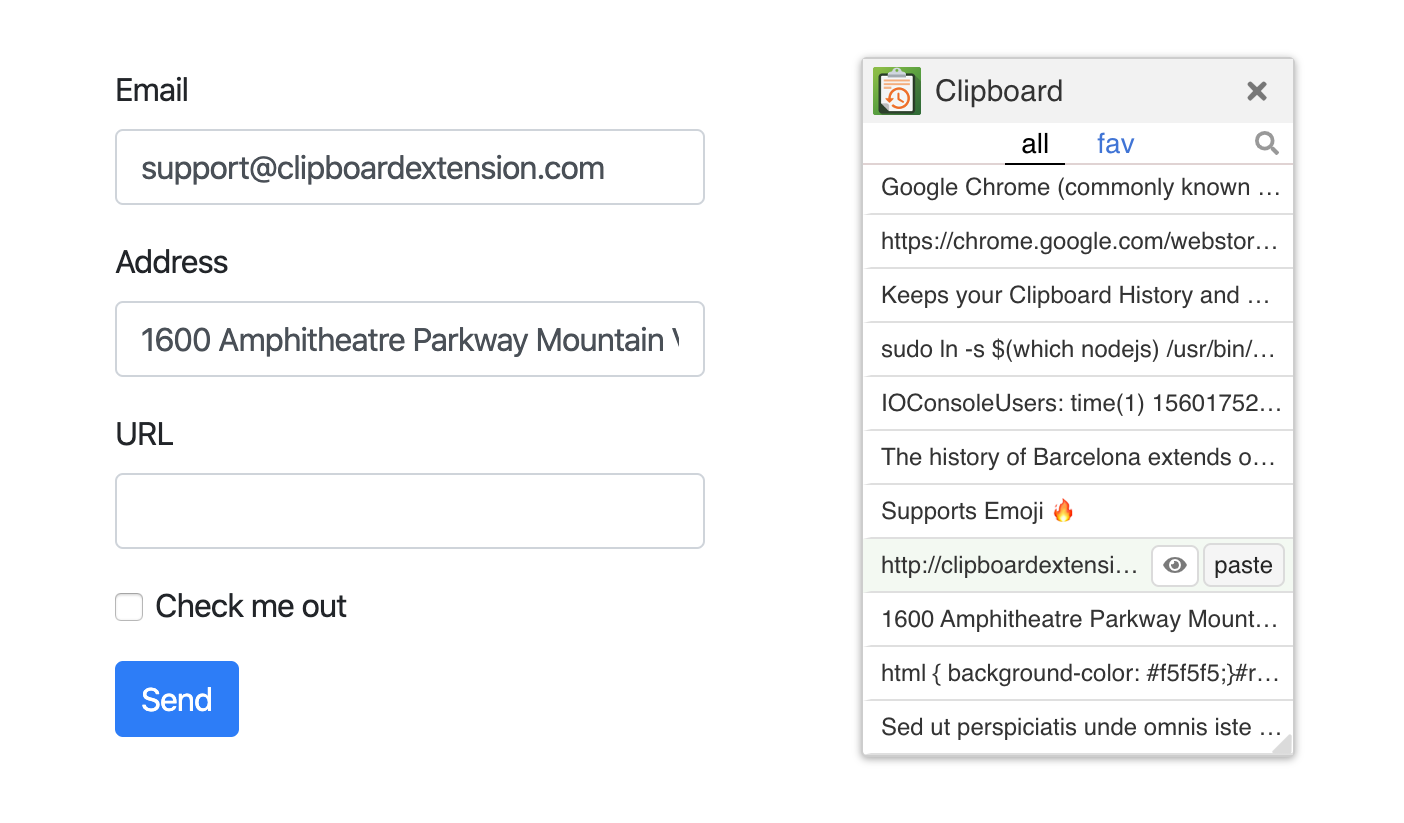 Fav sort & quick paste
Change order for favorite items as you wish.
The first three elements are available for pasting via a keyboard shortcut.
The keyboard shortcut by default is Shift+Alt+1, where the last digit is an order number of a favorite item.
You can configure another keyboard combination on the page chrome://extensions/shortcuts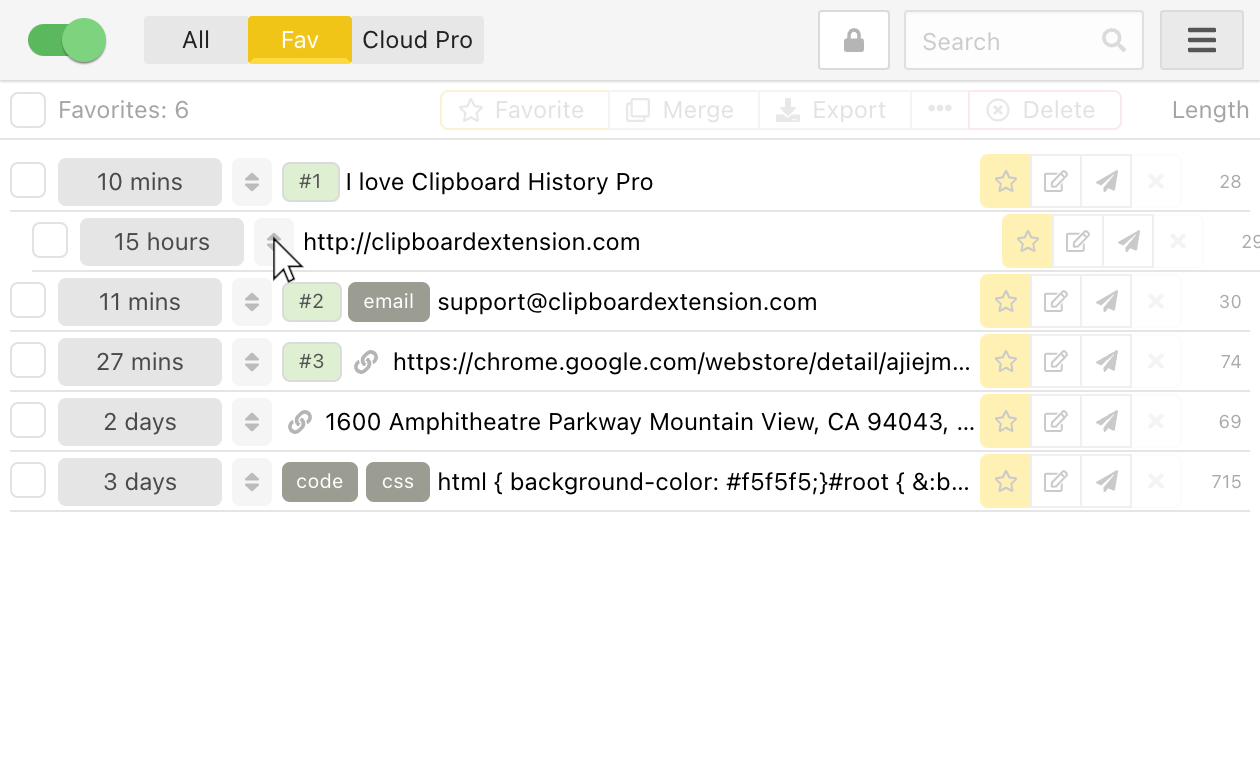 How to activate Pro
In order to activate and manage Pro subscription,
open "Menu" → "Get Pro Features" in the main extension window.

As the extension constantly improves, users with the subscription always get the latest Pro features.